Spiced Apple Overnight Oats

Overnight
Basic
MAKES 1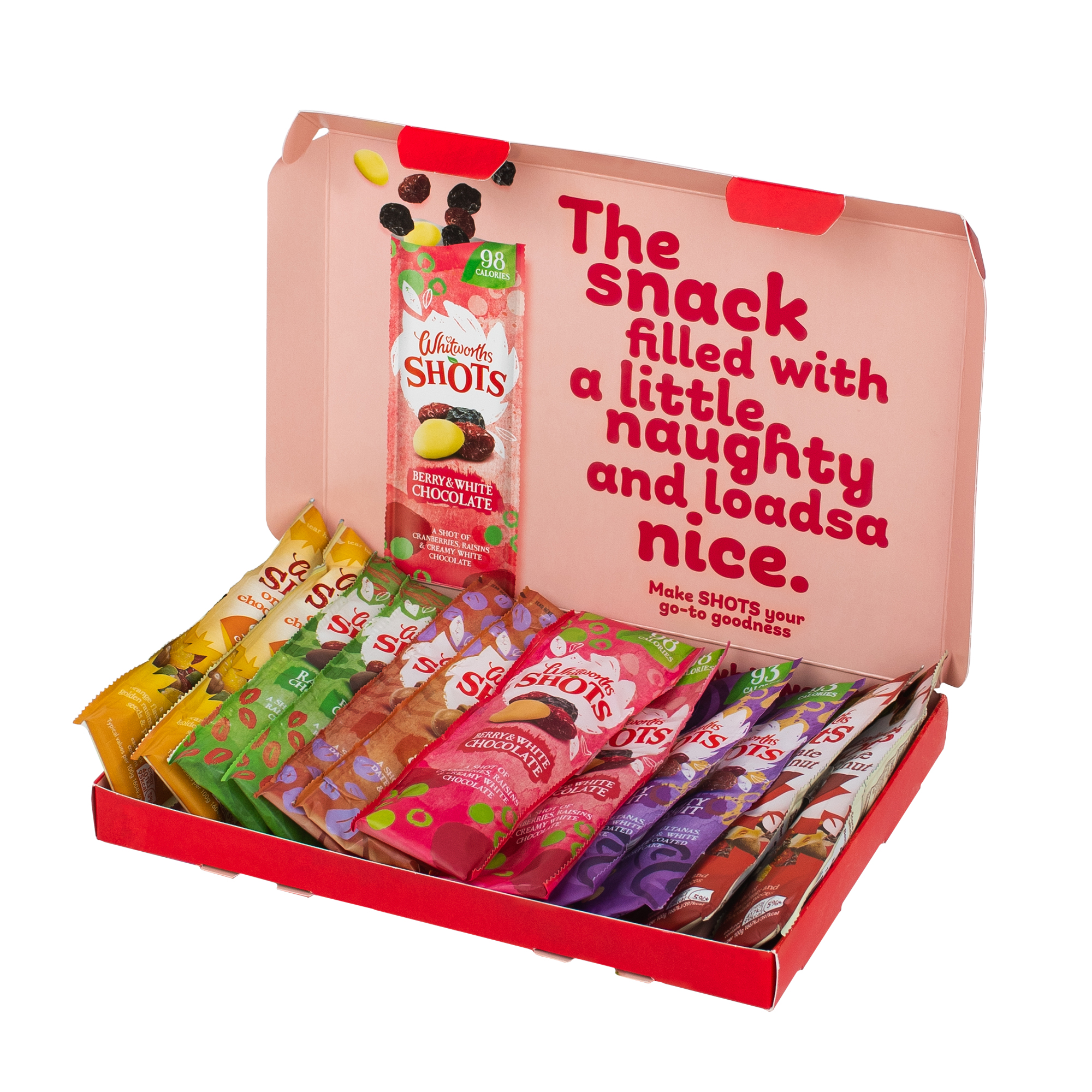 PRINT RECIPE
1 Raisin and Chocolate Whitworths SHOT
48g Great British Porridge Co Instant sachet
100ml of water or oat milk
1/2 tsp mixed spice
For the spiced apple compote: 1 medium apple, diced
1/2 tsp mixed spice
3 tbsp cold water
1 1/2 tbsp agave syrup
In a small bowl, mix together the porridge, half the mixed spice and water/milk. Cover and leave in the fridge overnight
The next morning, in a small frying pan, make the compote. Add the apple, cold water, agave syrup and the other half of mixed spice. Bring to a boil, reduce the heat and allow to simmer for 5 minutes until apple has softened and liquid has evaporated. Set aside.
Remove the overnight oats from the fridge and top with the spiced apple and Whitworths SHOT!