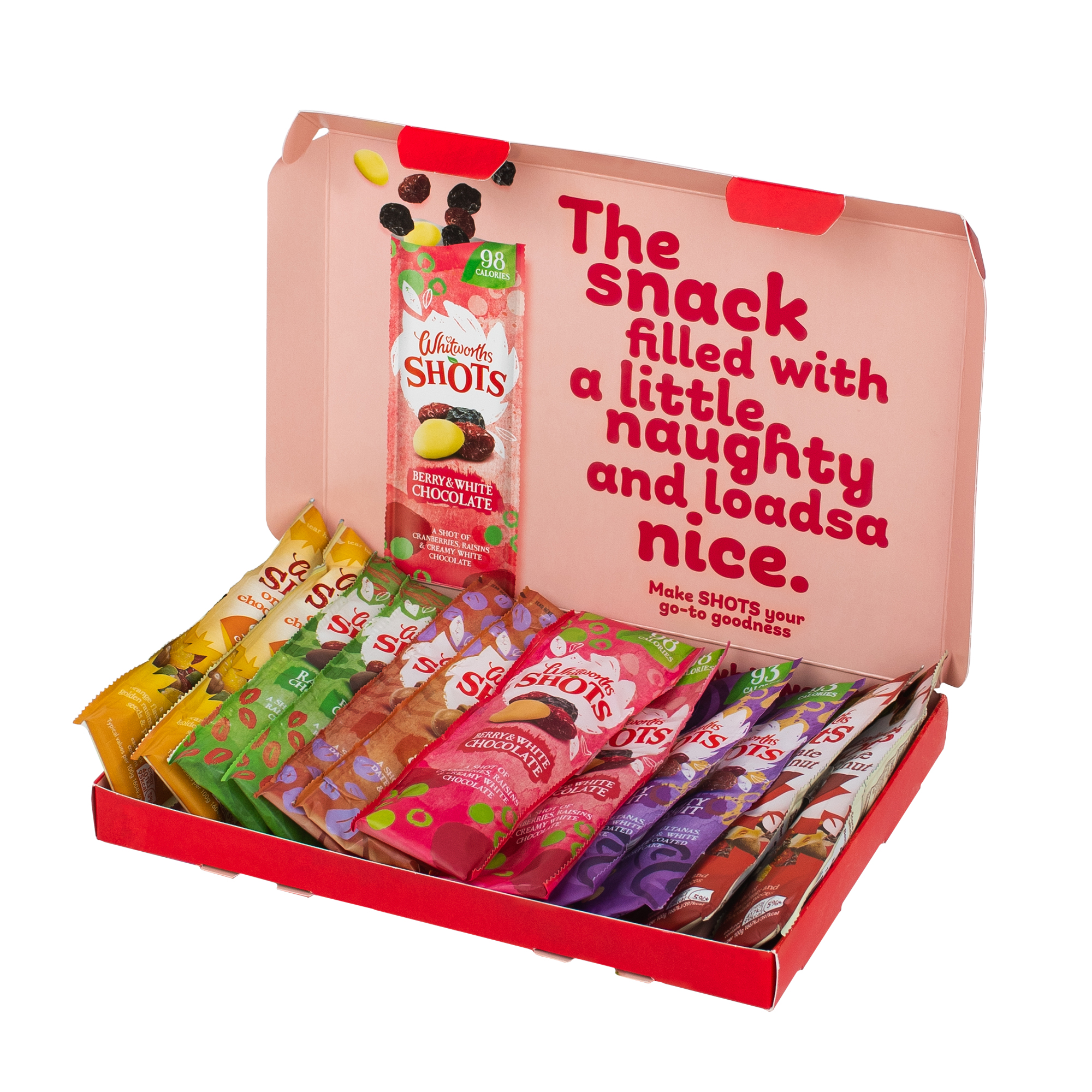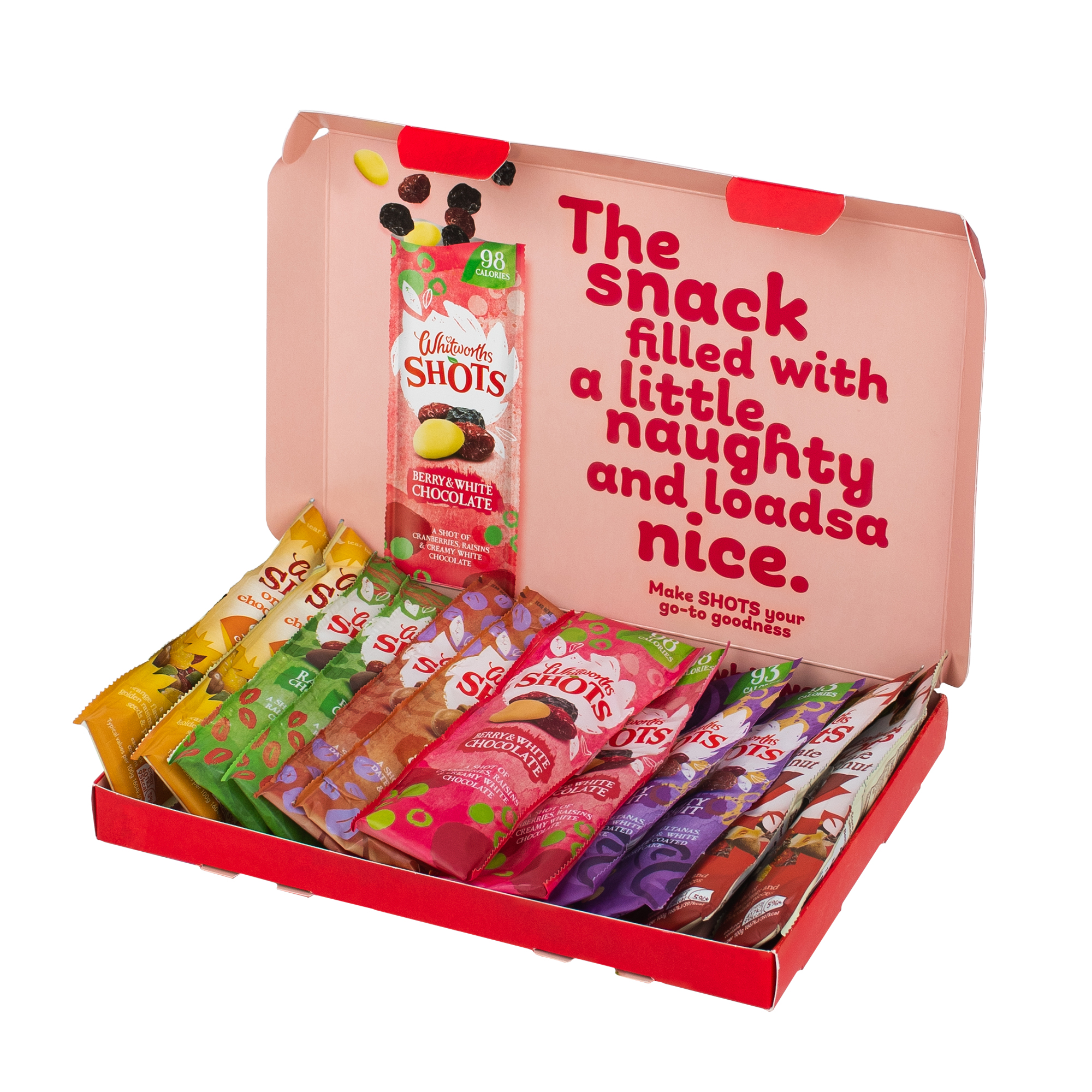 Shots Variety Pack (12 Pack)
(30p per Shot)
The good-natured little snack – healthier mixes of fruits, nuts and/or seeds with a hint of indulgence. Now available to buy here and delivered to your door.
WHAT's INSIDE the box?
12 packs, 6 flavours.
2 x Chocolate and Hazelnut
2 x Fruity Biscuit
2 x Berry and White Chocolate
2 x Toffee Pecan
2 x Chocolate and Orange Cranberry
2 x Raisin and Chocolate
In a very unlikely event that some items are out of stock we will replace this with another item within the box.
FOLLOW US

Join our healthy Eating movement
Get involved, rate recipes and upload your own. Join our ambassadors for healthy eating and unlock your treats!
Join us