The Good Bite x Whitworths: Toffee & Pecan Oat Bars
These toffee and pecan granola bars are the perfect sweet bite for the whole family to enjoy! This delicious recipe was kindly created by The Good Bite.

30 mins
Basic
MAKES 12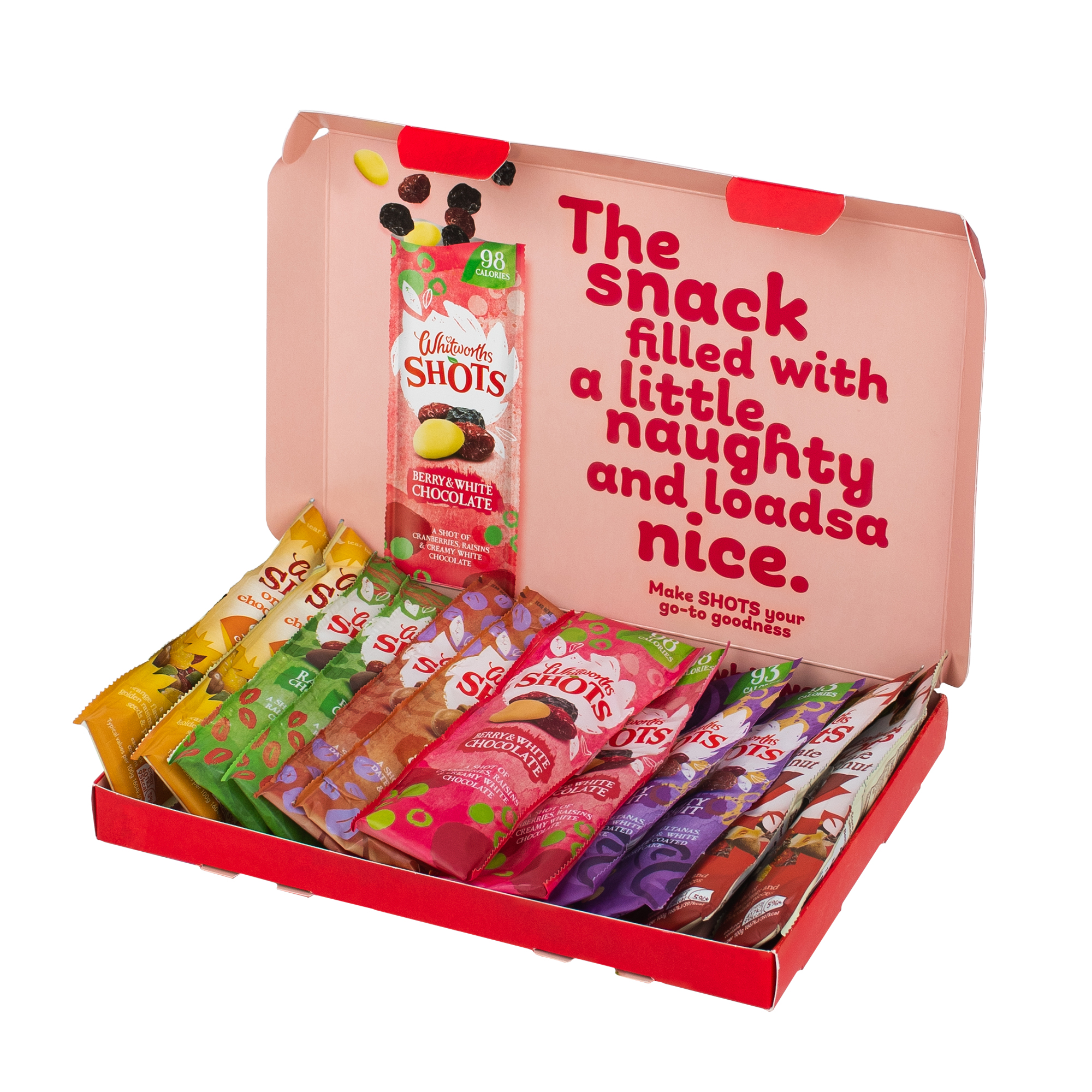 PRINT RECIPE
3 cups/220g of Oats
1 tsp Cinnamon
1/2 tsp Baking Soda
1/4 cup/50g of Coconut Oil
1/3 cup/80ml of Maple Syrup
4 sticks of Whitworths Toffee & Pecan SHOTS
50g Chocolate (optional)
Preheat oven to 180°C / 350°F / 160°C fan and line a 20cm square baking tin with parchment paper.
Add one cup of oats to a blender or food processor and blend into a fine powder. Add two cups whole oats to a bowl along with the blended oats, cinnamon and baking soda. Fold with a spatula until combined.
Heat your coconut oil in the microwave until melted then add this to your dry ingredients along with the maple syrup. Mix with a spatula until fully combined.


Transfer the granola mixture to your lined baking tin and spread it out evenly. Add your toffee & pecan shots on top and press the mixture down firmly with your spatula. Bake for 25-30 minutes until golden brown on top.

Leave to cool in the tin for at least 30 minutes then carefully remove and slice into 9 squares with a sharp knife.
Heat your chocolate in the microwave in 30 second intervals until melted. Dip the edges of your granola bars in the chocolate, place them in the fridge for a few minutes until the chocolate has set.